We're Your Best Choice for Tree Services

Backed by over 20 Years of Experience

Certified & Insured to Get the Job Done

The Right Tools Used for the Utmost Results

Free & Detailed Quotes Provided

100% Guaranteed Satisfaction
FOR 24/7 EMERGENCY SERVICE. CALL US IMMEDIATELY.
What Our Customers Say About Us
Real Reviews From Real Customers
50+ Reviews
4/02/2022
Reliable, fast and on time
Best Choice crew made my family happy. The service was prompt and the job was completed faster than I imagined.
3/19/2022
Great Service
Excellent and professional people. They were a pleasure to have around. Marvin was always keeping me updated as to their progress.
3/01/2022
Very Professional
They had the tree removed the same day the tree fell. They did such a good job, we hired them to remove other dead trees.
Certified Houston Tree Service Experts
Serving Houston County with Over 20 Years of Combined Experience
Best Choice Tree Service is a family-owned tree service with over 25-years of experience caring for the natural landscape of communities in Houston & Harris county. Our goal is to provide exceptional tree service to all residential and commercial clients looking to maintain or improve the natural surroundings of their homes and businesses.
How Can We Enhance Your Property
Best Choice Tree Service in Houston
. Call Us Today For All Your Tree Service Needs.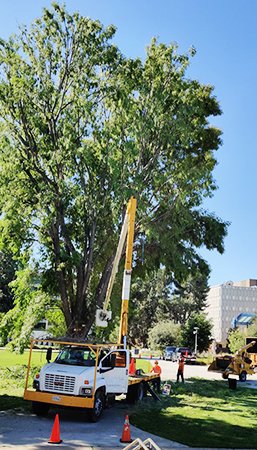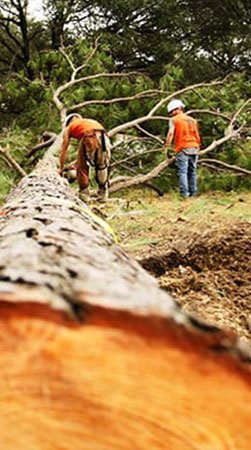 Your Certified Houston Tree Experts!
Dedicated to Providing Our Customers with Exceptional Services
Certified Arborists
A Certified Arborist in Houston is a dedicated professional that has many years of experience and formal training. We guarantee that all of our projects are managed by a Certified Arborist Houston for your protection and peace of mind.
Safest Tree Removal Houston Methods
We always use the SAFEST tree removal Houston methods for your property's safety, to ensure efficiency, and to promote safety! We strive to save every tree we can, but sometimes tree removal is necessary.
Expert Tree Service Business
We are a local family owned and operated tree service and tree care company in Houston, TX. We give you the promise of our hard work, dedication, and decades of expert experience.
Happiness Guaranteed
We provide professional and affordable tree care company for our clients. We'd love the opportunity to work with you and show why our exceptional service sets us apart from the rest.
Houston Tree Trimming Service
Are your trees out of shape? Do you feel like your yard isn't giving off that attractive curb appeal it had a few months ago? Is your tree blocking your view?
All this can be fixed with one tree maintenance practice – just invest in tree trimming and your home should look new. Trimming a tree, however, has to be handled by the right people for you to see positive results.
Houston residents have been working with our professional team over the years to increase their trees' aesthetic appeal and to improve their curb appeal. When working with property owners, we focus on ensuring that they are 100% satisfied. We listen to your ideas and goals and then use our years of field experience and modern tree trimming gear to give your trees and home the look you want.
Why You Should Work With Professional Tree Service in Houston Providers
Why You Should Let Professionals Work on Tree Trimming
Professional tree trimmers understand both the art and science of trimming a tree. Through years of working in the field, the tree trimmers know the shapes that best suit different types of trees – they will use the right procedure to give your tree the best shape. Before cutting branches, professionals will inspect the tree to avoid the chances of removing the wrong branches – this helps eliminate the possibility of irreparable damage.
Any tree care operation that involves bringing branches down from an elevated height means an increased risk of property damage. Professionals are equipped with tree trimming tools that will help them lower the branches down using ropes. Even if your trees are just next to your guesthouse, they will reduce the chances of property damage to zero.
To cut the branches at the top of tall trees, homeowners often have to climb the trees. This increases the risk of falling and ending up with broken limbs. Instead of trimming a tree on your own, letting professionals trim the trees will help you escape injuries and hospital bills.
While working with tree trimming near me service providers will require you to spend some money, it will help you save a lot of money in the long run. From helping you avoid hospital bills and home repair costs to saving your diseased trees and reducing the chances of tree damage, tree trimmers are worth the cost.
Depending on your end goal, tree trimming takes different forms. In Houston, the main types of tree trimming we handle include:
Fine trimming– This is the process of removing small branches. Houston residents request this type of trimming to increase their trees' beauty and ambiance.
Standard trimming– Compared to fine trimming, the cutting in standard trimming is heavier. Tree trimming near me service providers use this type of trimming to improve the tree's branch structure.
Hazard trimming– This method of trimming is done when trees present safety risks – it could be that branches are threatening to fall or the lower-hanging limbs are blocking paths and roads. This type of trimming helps boost safety in homes.
Crown reduction trimming– Like fine trimming, this method of trimming a tree helps improve the aesthetic appeal on a property. It involves giving the tree a desirable shape and size. Additionally, by working on an overgrown tree, the tree trimmers improve sun accessibility and air circulation. Tree trimming near me service providers often use this trimming method when the branches on a tree cause limited visibility – if you cannot view the sunrise or sunset, a beautiful park, or a nice river, a crown reduction can restore good visibility.
We are well-versed with all methods of tree trimming. Whether you want to improve safety on your property or you just want better-looking trees, our team can help you. We are all about communication, we will listen to you before beginning the work to ensure that you are satisfied with the outcome.
2

Preventative Tree Pruning
Sawing off the right branches can help improve your tree's health condition. Most tree diseases do not just overwhelm the entire tree in one go – in most cases, they will attack the tree branch by branch. If you catch the health complication early enough, you can remove the affected branches from your tree. This should keep the disease from spreading to other parts of your tree – the tree will be able to cure itself.
Pests often crowd one tree limb before spreading to other limbs. Sawing off the affected branch helps you minimize the risk of pests spreading throughout the tree. Although you may need to use some pesticides even after trimming your tree, the pesticides will be more effective.
Trimming a tree lets you open up the crown. This improves air circulation, sun accessibility, and allows the rainwater to reach the tree's roots. The tree will need a combination of water, air, and sunlight to make its food through photosynthesis. By opening the tree's crown, you allow the tree to have more of these photosynthesis requirements – this improves the tree's nutritional health.
By removing unneeded branches from a tree, tree trimming near me service providers create room for new and healthier branches to grow. If the tree's limbs are all healthy, the tree's overall health will be good.