We're Your Best Choice for Tree Services

Backed by over 20 Years of Experience

Certified & Insured to Get the Job Done

The Right Tools Used for the Utmost Results

Free & Detailed Quotes Provided

100% Guaranteed Satisfaction
FOR 24/7 EMERGENCY SERVICE. CALL US IMMEDIATELY.
What Our Customers Say About Us
Real Reviews From Real Customers
50+ Reviews
4/02/2022
Reliable, fast and on time
Best Choice crew made my family happy. The service was prompt and the job was completed faster than I imagined.
3/19/2022
Great Service
Excellent and professional people. They were a pleasure to have around. Marvin was always keeping me updated as to their progress.
3/01/2022
Very Professional
They had the tree removed the same day the tree fell. They did such a good job, we hired them to remove other dead trees.
Certified Houston Tree Service Experts
Serving Houston County with Over 20 Years of Combined Experience
Best Choice Tree Service is a family-owned tree service with over 25-years of experience caring for the natural landscape of communities in Houston & Harris county. Our goal is to provide exceptional tree service to all residential and commercial clients looking to maintain or improve the natural surroundings of their homes and businesses.
How Can We Enhance Your Property
Best Choice Tree Service in Houston
. Call Us Today For All Your Tree Service Needs.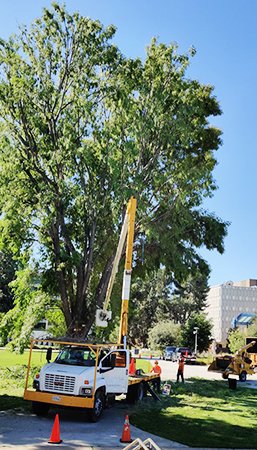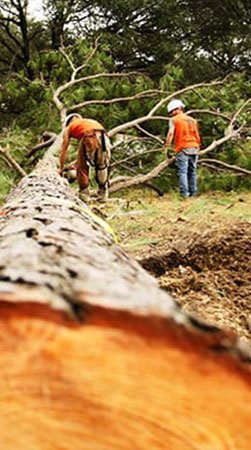 Your Certified Houston Tree Experts!
Dedicated to Providing Our Customers with Exceptional Services
Certified Arborists
A Certified Arborist in Houston is a dedicated professional that has many years of experience and formal training. We guarantee that all of our projects are managed by a Certified Arborist Houston for your protection and peace of mind.
Safest Tree Removal Houston Methods
We always use the SAFEST tree removal Houston methods for your property's safety, to ensure efficiency, and to promote safety! We strive to save every tree we can, but sometimes tree removal is necessary.
Expert Tree Service Business
We are a local family owned and operated tree service and tree care company in Houston, TX. We give you the promise of our hard work, dedication, and decades of expert experience.
Happiness Guaranteed
We provide professional and affordable tree care company for our clients. We'd love the opportunity to work with you and show why our exceptional service sets us apart from the rest.
Houston Tree Removal Service
Is there a tree standing in your way of adding value to your property? Are the tree roots damaging your home's foundation or concrete floor? Do you have a dead tree in your yard?
In some situations – such as the ones we have just mentioned – tree removals are the best option. Removing a tree is generally complicated, and if not handled properly, homeowners may end up with a damaged home. To preserve your home and make the tree removal process quick, you should work with professionals.
We handle all types of tree removals. We bring down even the tallest trees safely. Hardwood trees do not stand a chance when faced by our experienced team with their modern tree removal tools. We remove trees standing next to power lines without causing power outages or increasing the risk of electrical-related problems. We ensure that all our customers are satisfied – this is why we have a large number of return clients.
Why You Should Work With Professional Tree Service in Houston Providers
Why Houston Property Owners Work with Us
If tree removal is not handled correctly, chances of the tree falling on your property increase. This means thousands of dollars spent on home repairs. If you decide to work with your family members when removing a tree, one of your family members may end up with injuries – if the tree falls on him or her unexpectedly, you may end up losing a loved one or spending a lot of money on treatments.
It is not uncommon for trees that need removal to be standing next to other trees. In such a situation, if you handle the tree removals, the tree you cut might end up falling on healthy trees and destroying them.
Our team of tree removal professionals helps eliminate all these risks. Working with us means a well-handled tree removal process, improved safety for your family, zero damages to your home, healthy trees even if they are standing next to the tree we are removing, and quick project completion.
In addition to removing a tree, we help homeowners clean up afterward. We know that sawdust and logs lying around your yard creates a bad picture. For this reason, we help property owners with hurling the logs away – we will leave your compound cleaner than we found it.
1

Benefits of
Tree Removals
Removing a tree can have numerous benefits. Most Houston residents enjoy the following benefits upon removing a tree:
1. Improved Curb Appeal
Dead or dying trees create a less attractive view. Their drying leaves do not blend in with the impressive green of other healthy trees. Dead trees drop leaves in the compound, creating a dirty look.
2. Improved Safety
Trees featuring structural instability might fall when you least expect. Removing these trees will help you eliminate the possibility of home damage and injuries.
3. Reduce the Risk of Fire Hazards
Trees create ideal fuel for fires, especially, if they are dead and dried. If a fire catches the tree by accident, the tree will ignite and even facilitate the spreading of the fire to other parts of your home. Cutting down dried trees and removing them from your home minimize fire risks, and in the unfortunate event a fire breaks out, you will have an easier time controlling it.
4. Better View
One of the requirements for commercial properties is an ideal view. If you rent your houses, tenants will want to look outside the windows and enjoy a beautiful sunrise or sunset. They will want to enjoy the view of the lake in the morning and to watch birds in the evening. If trees are blocking the view, tree removals can rectify this.
5. Home Improvement Space
Maybe you have always wanted to relax in a swimming pool in the evening. Maybe you have wanted to have a more defined driveway. If trees are the reason all this is impossible, removing a tree could fix your issues.
2

When Should You Invest in Removing a Tree?
Offering multiple benefits, trees are an important addition to any property. This means that tree removals are generally not the most ideal solution in most situations. In some cases, however, homeowners have to invest in removing a tree for the greater good.
Below, we have outlined some of the situations that often force homeowners to invest in tree removals:
If the trees are dead or they are dying, their removal will help boost your property's appearance.
Trees carrying communicable health complications may need removal, especially if the diseases cannot be cured.
Storm damaged trees pose the risk of falling. Instead of allowing them to fall and cause harm or damage to your home, tree removal might be a better idea.
Trees causing damage to your home. For example, the tree roots could be forming cracks on your floor or destroying your home's foundation.
Sometimes trees could be sitting on a strategic ground, keeping you from adding value to your property. Removing a tree can create space for that swimming pool you have always wanted or room for an outdoor relaxing area.
If the tree develops a serious lean unexpectedly, this is an indicator that it could be on its way to falling. Removing the tree will help you create a safer compound.