We're The Right Ones For The Job

Backed by over 20 Years of Experience

Certified & Insured to Get the Job Done

The Right Tools Used for the Utmost Results

Free & Detailed Quotes Provided

100% Guaranteed Satisfaction
FOR 24/7 EMERGENCY SERVICE. CALL US IMMEDIATELY.
What Our Customers Say About Us
Real Reviews From Real Customers
50+ Reviews
4/02/2022
Reliable, fast and on time
Best Choice crew made my family happy. The service was prompt and the job was completed faster than I imagined.
3/19/2022
Great Service
Excellent and professional people. They were a pleasure to have around. Marvin was always keeping me updated as to their progress.
3/01/2022
Very Professional
They had the tree removed the same day the tree fell. They did such a good job, we hired them to remove other dead trees.
Certified Houston Tree Service Experts
Serving Houston County with Over 20 Years of Combined Experience
Best Choice Tree Service is a family-owned tree service with over 25-years of experience caring for the natural landscape of communities in Houston & Harris county. Our goal is to provide exceptional tree service to all residential and commercial clients looking to maintain or improve the natural surroundings of their homes and businesses.
How Can We Enhance Your Property
Best Choice Tree Service in Houston
. Call Us Today For All Your Tree Service Needs.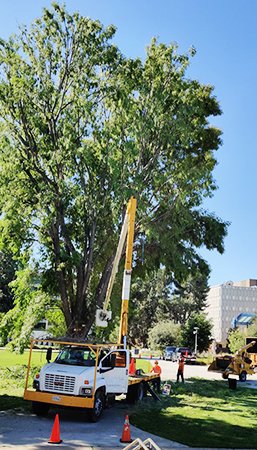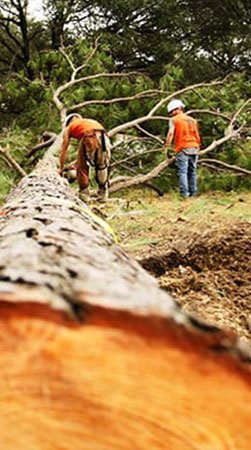 Your Certified Tree Experts!
Dedicated to Providing Our Customers with Exceptional Services
Certified Arborists
A Certified Arborist in Houston is a dedicated professional that has many years of experience and formal training. We guarantee that all of our projects are managed by a Certified Arborist Houston for your protection and peace of mind.
Safest Tree Removal Houston Methods
We always use the SAFEST tree removal Houston methods for your property's safety, to ensure efficiency, and to promote safety! We strive to save every tree we can, but sometimes tree removal is necessary.
Expert Tree Service Business
We are a local family owned and operated tree service and tree care company in Houston, TX. We give you the promise of our hard work, dedication, and decades of expert experience.
Happiness Guaranteed
We provide professional and affordable tree care company for our clients. We'd love the opportunity to work with you and show why our exceptional service sets us apart from the rest.
Houston Tree Pruning Service
For homeowners who would like to maintain healthy trees – and hence an impressive curb appeal – tree pruning is one of the tree services that can't be ignored. Helping you remove dead or dying branches, diseased branches, limbs featuring pest infestations, and those that might fall, tree pruning does more than making your home aesthetically appealing – it also improves safety.
We handle all types of pruning. From hazard pruning and crown elevation to crown thinning, our team is equipped to ensure maximum benefits. Over the years, we have been pruning large trees, small trees, hardwood trees, and softwood trees – simply put, we can handle tree pruning for all types of trees.
Why You Should Work With Professional Tree Service in Houston Providers
Benefits of Pruning a Tree
Tree pruning comes with an extensive list of benefits. The major ones include:
1. Improved Health
Pruning a tree helps homeowners remove dying, dead, pest-infested, and diseased branches – this encourages the growth of new, healthy branches. Additionally, removing excess branches helps increase air circulation and sun exposure.
2. Improved Appearance
Hanging and overgrown branches appear unsightly – this can hurt the image of your commercial property or home. A perfectly maintained tree creates a positive impression – if the trees are on your business property, you will show potential clients that you care about your company's quality.
3. Reduced Risk
Pruning a tree helps reduce the chances of accidents occurring. Trees that aren't pruned can become a risk to the nearby power lines – this can create power outages. Hanging branches pose a threat to the buildings beneath them, especially in the event of stormy weather.
4. Improved Tree Structure
Regular pruning allows homeowners to shape young trees. Tree pruning results in an ideal branch structure and it also compensates root loss.
5. Improved View
If your tree's crown is overgrown, you won't be able to access a good view of your home's surroundings. Luckily, however, working with a good tree pruning team can help restore an impressive view.
Tree Pruning is a Job for Professionals
When pruning a tree, you should work with people who can make the entire process safe, effective, and reduce the amount of time you spend on the project. Professionals have the right tree pruning tools and they know how to use these tools to generate perfect results – this reduces the chances of tree damage.
Working in teams, professionals make pruning for trees that are sitting next to houses and utility lines safe. When pruning such trees, the professionals rope the branches and then slowly lower them down, keeping them from falling on your house or damaging the utility lines. Professionals have the right safety gear. This eliminates the possibility of injuries.
Homeowners who try to save some of their money by turning tree pruning into a DIY put themselves at the risk of spending much more money. If branches fall on your home – this may happen if you are working alone – you will spend thousands on repairs. A fall from your tree can put you on a hospital bed and with thousands to pay in hospital bills. If you damage your tree while pruning it, you will probably have to spend a lot of money on the tree's removal and replacement.
Working with professionals will allow you to avoid all the costs listed above. It helps you save more money than you might even realize.
To get maximum results from pruning a tree, it is recommended that you keep the following tips in mind:
Prune your trees in their dormant stage.
Remove branches that are less than 5 cm in diameter. Branches with a diameter bigger than 5 cm should be considered more carefully.
Branches forming U-shaped angles should be left on the tree. Remove the branches with weak V-shaped angles.
Remove the younger branches. Allow the old, healthy branches to remain on your tree.
Don't leave a huge stub on your tree trunk.
2

Preventative Tree Pruning
Done to improve safety, preventative tree pruning is best handled by professionals. Compared to homeowners, professionals will know how to manage the risk, improving your safety. Preventative pruning often involves removing branches that block driveways and those that are threatening to fall.