We're Your Best Choice for Tree Services

Backed by over 20 Years of Experience

Certified & Insured to Get the Job Done

The Right Tools Used for the Utmost Results

Free & Detailed Quotes Provided

100% Guaranteed Satisfaction
FOR 24/7 EMERGENCY SERVICE. CALL US IMMEDIATELY.
What Our Customers Say About Us
Real Reviews From Real Customers
50+ Reviews
4/02/2022
Reliable, fast and on time
Best Choice crew made my family happy. The service was prompt and the job was completed faster than I imagined.
3/19/2022
Great Service
Excellent and professional people. They were a pleasure to have around. Marvin was always keeping me updated as to their progress.
3/01/2022
Very Professional
They had the tree removed the same day the tree fell. They did such a good job, we hired them to remove other dead trees.
Certified Sugar Land Tree Service Experts
Serving Sugar Land County with Over 20 Years of Combined Experience
Best Choice Tree Service is a family-owned tree service company with over 25-years of experience caring for the natural landscape of communities in Sugar Land & Harris county. Our goal is to provide exceptional tree service to all residential and commercial clients looking to maintain or improve the natural surroundings of their homes and businesses. Our ISA certified arborists bring their expertise to every project, ensuring the proper care and maintenance of various tree species, including palm trees.
Before beginning any project, our professional crews will provide a consultation to discuss your needs and provide an estimate for our services. We offer competitive pricing for our services, which include cutting, clearing, and routine maintenance of your trees.
How Can We Enhance Your Property
Best Choice Tree Service in Sugar Land
. Call Us Today For All Your Tree Service Needs.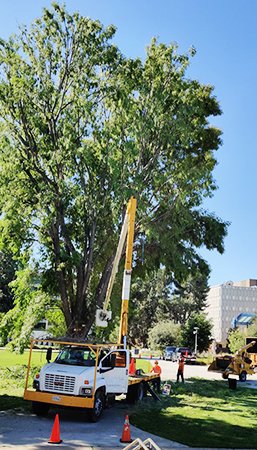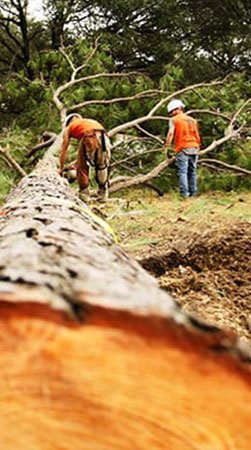 Your Certified Sugar Land Tree Experts!
Dedicated to Providing Our Customers with Exceptional Services
Certified Arborists
A Certified Arborist in Sugar Land is a dedicated professional that has many years of experience and formal training. We guarantee that all of our projects are managed by a Certified Arborist Sugar Land for your protection and peace of mind.
Safest Tree Removal Sugar Land Methods
We always use the SAFEST tree removal Sugar Land methods for your property's safety, to ensure efficiency, and to promote safety! We strive to save every tree we can, but sometimes tree removal is necessary.
Expert Tree Service Business
We are a local family owned and operated tree service and tree care company in Sugar Land, TX. We give you the promise of our hard work, dedication, and decades of expert experience.
Happiness Guaranteed
We provide professional and affordable tree care company for our clients. We'd love the opportunity to work with you and show why our exceptional service sets us apart from the rest. During our initial consultation, we will provide you with a detailed quote to ensure you are aware of the pricing for our services.
Why You Should Work With Professional Tree Service Sugar Land Providers
Why Working with Tree Service Professionals is a Good Idea
Trees need proper services to stay healthy, stable, and strong. For example, when conducting the pruning tree service, you will only improve the tree's health and aesthetic appeal if you remove the right branches – removing the wrong branches could destroy your tree irreparably.
Most tree care services are risky. For example, removing branches from the top of a tree means that one wrong move places your home or commercial property at the possibility of damage. If the branches fall on a member of your family, you could end up paying thousands in hospital bills.
Working with professional Sugar Land tree service providers means better tree care and hence eliminating the possibility of tree damage, home damage, or ending up in a hospital with injuries. Below, we have outlined additional benefits you enjoy when you invest in professional tree services in Sugar Land:
You save time –Tree service Sugar Land will complete the job faster than a homeowner working alone.
Proper solutions– With experience and knowledge, a professional will know how to fix different tree issues. For example, they will cable unstable trees, allowing them to improve their stability naturally.
Prevent tree damage– Professionals will follow the right procedure during tree care. This helps you avoid having to remove trees that have been damaged irreparably.
Prevent injury– Injury is always possible if you do not know how to handle tree care tools. A professional team will help you avoid this risk.
Home protection – Professionals will rope down the cut branches – for example, when pruning and trimming trees – to keep them from causing property damage.