Fill Out The Form for A Free Estimate.
Call TODAY for a FREE Tree Care Quote.
Tree Care in Harris County
Family Owned Tree Service With Over 25 Years
Experienced Crew Is Licensed, Bonded and Insured
Exceptional Service to All Residential and Commercial Clients
FOR 24/7 EMERGENCY SERVICE. CALL US IMMEDIATELY.
Certified Houston Tree Service Experts
Serving the Houston & Harris County with Nearly 25 Years of Combined Experience
C-Trees Tree Service is a family-owned tree service with over 25-years of experience caring for the natural landscape of communities in Houston & Harris county. Our goal is to provide exceptional tree service to all residential and commercial clients looking to maintain or improve the natural surroundings of their homes and businesses.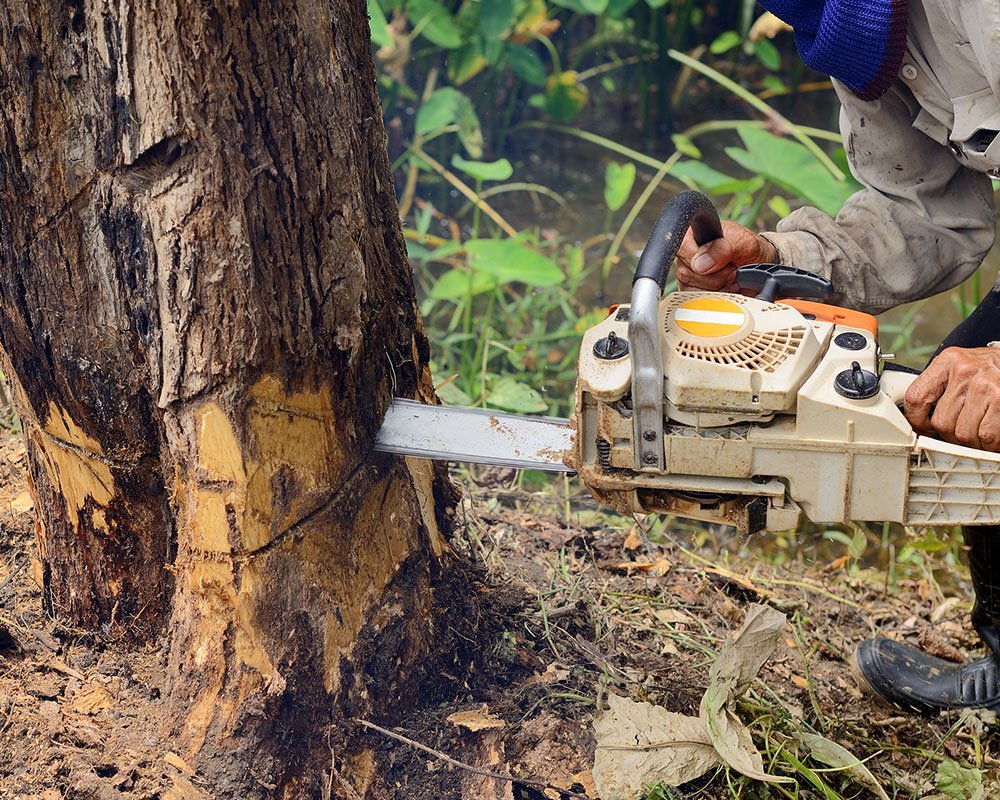 Real Reviews From Real Customers
Reliable and fast on time
C-Trees Tree Service crew made my family happy. The service was prompt and the job was completed faster than I imagined.
Kuleen L.
– Houston, TX
Great Service
Excellent and professional people. They were a pleasure to have around. Gerald was always keeping me updated as to their progress.
Rebecca K.
– Houston, TX
Very Professional
They had the tree removed the same day the tree fell. They did such a good job, we hired them to remove other dead trees
Alejandro E.
– Houston, TX
Tree Service Houston specializes in tree service of all types of trees. Call Us Today For All Your Tree Service Needs.
Certified Arborists
A Certified Arborist in Houston is a dedicated professional that has many years of experience and formal training. We guarantee that all of our projects are managed by a Certified Arborist for your protection and peace of mind.
Safest Tree Removal Methods
We always use the SAFEST tree removal methods for your property's safety, to ensure efficiency, and to promote safety! We strive to save every tree we can, but sometimes tree removal is necessary.
Expert Tree Service
We are a local family owned and operated tree service and tree care company in Houston, TX. We give you the promise of our hard work, dedication, and decades of expert experience.
Happiness Guaranteed
We provide professional and affordable tree care for our clients. We'd love the opportunity to work with you and show why our exceptional service sets us apart from the rest.
Houston Emergency Tree Removal Service
When trees face significant trauma – for example, a heavy storm or a lightning strike – they go from being healthy and safe ornaments to hazards. If a tree is leaning dangerously, having some significant structural damage, or showing other signs of falling, investing in emergency tree removal becomes your best solution.
Emergency tree removals require more than one expert and quite complicated tools to make it safe, effective, and quick. This means that working with professionals is the safest way to go when your trees have problems.
Operating in the whole of Houston, we help with emergency removing a tree. With years of experience in the field, modern tools, and a selfless team of experts, even the most complicated emergency tree removals are easy for us.
We Offer Emergency Tree Removal Services on a 24/7 Basis
Our office receives phone calls on a 24/7 basis. If a Houston property owner calls us in the middle of the night about a tree that needs emergency removal, we will arrive on the property without any delays. We know that slight delays can lead to home damage, heavy injuries, and much more – this is why our emergency team is always ready to work on emergency removing a tree 24 hours every day for 7 days a week.
We do not just handle emergency tree removals that are necessitated by the tree's structural stability being damaged. Over the years, we have been helping homeowners beat insurance deadlines – if these are not followed, the homeowner is often placed in the risk of losing thousands in insurance compensations.
Sometimes, Houston residents receive city citations requiring them to remove some trees with immediate effect – if you ignore these citations, you may end up losing a lot of money to fines. Always ready to start working on all types of trees, our team can help you follow the law and stay out of trouble.
Our Prices Are Competitive
We know that emergency tree removals are rarely planned for. Homeowners are often forced to fit the emergency tree removal cost in their already prepared budgets. We try our best to save homeowners money.
When working outside our normal work hours – for example, if you call our team in the middle of the night – we often charge some extra charges. However, we try to help tree owners avoid paying extra costs. For example, if the unstable tree can be stabilized, we will use cabling to minimize the possibility of falling and then return the next day to remove it during our normal work hours.
We put your safety first – the cabling will help us ensure that you will be safe throughout the night. We also want to help you save money – us returning to remove the tree during normal work hours helps us charge the lowest prices.
Emergency Tree Removal is a Job for Professionals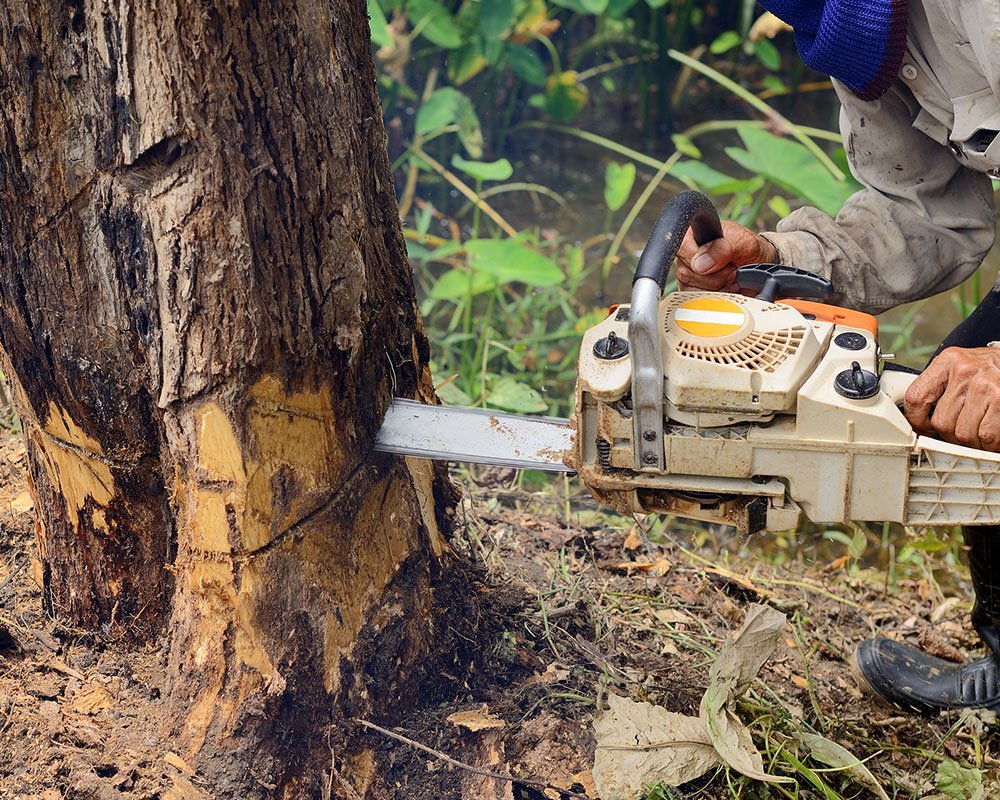 If your trees need emergency removal, chances are, the trees are in a risky condition. They could be threatening to fall across the road, over the power lines, or your house. Making even a small mistake could mean that you have to spend thousands on home repairs, cause power outages, or inflict heavy injuries on yourself or a neighbor.
Professionals will handle emergency removing a tree safely, eliminating the possibility of home damage and injuries. They will use their tools to stabilize the tree – this will keep it from falling unexpectedly. If your tree has already fallen on a building, the professionals will finesse the emergency tree removal process, reducing the chances of further property damage.
While working with professionals will cost you money, in the long run, it will help you save much more money. It could even help you save a life or avoid being put in a wheelchair.
Signs That Show It is Time to Invest in Emergency Tree Removals
Checking your trees regularly can help you avoid losses that result from trees falling on homes unexpectedly. Most trees will give off signs that tell homeowners it may be time to invest in emergency removing a tree. Some of the signs you will need to watch out for include:
Sudden leans– If your tree just developed a significant lean unexpectedly, this could be an indicator that it has some form of irreversible damage. Removing the tree could be the best way to save your home.
Cracked ground and exposed roots– A tree whose roots are visible and are surrounded by cracked ground can fall at any time. If the wind blows and shakes it out of balance, its weight could bring it down.
Compromised trunk– Healthy and stable trees won't have cavities and cracks on their trunks. Hence, if your tree has these issues, this is an indicator that something is very wrong. You can invite an arborist to inspect the tree and see it can be saved. If it can't be saved, removal should be carried out as soon as possible.
Rotting roots– Roots are the main source of stability. Hence, if your tree's roots are rotting, your tree could be on its way to falling. Removing the tree before it falls might be a good solution.